Surgical Critical Care APP Fellowship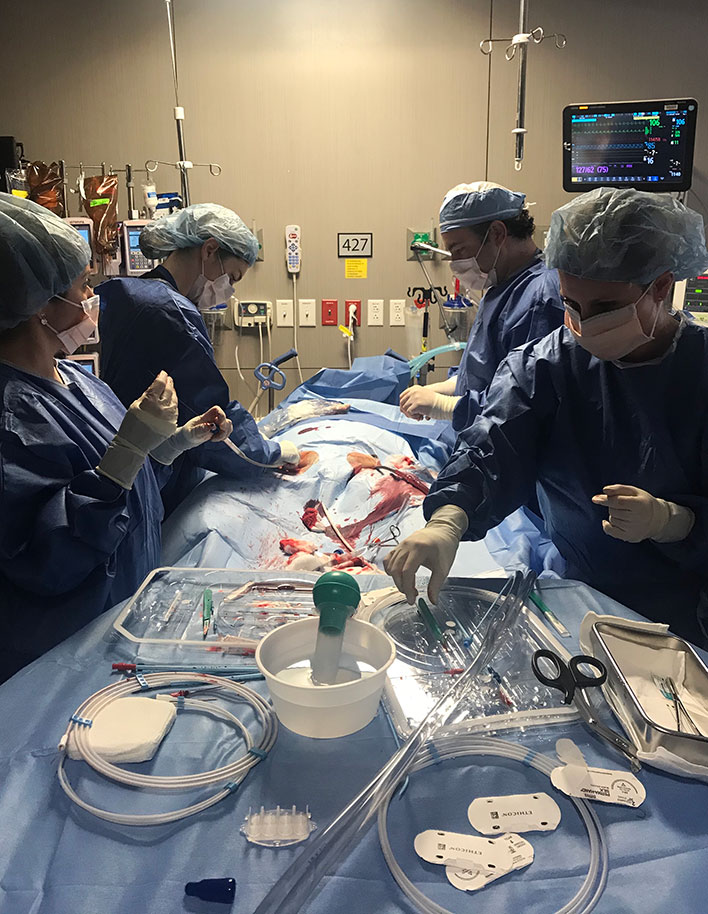 Mission
Our mission is to prepare Acute Care Nurse Practitioners and Physician Assistants (Advanced Practice Providers, APPs) to practice in the specialty of surgical critical care medicine as members of a multidisciplinary team. This transition-to-practice fellowship program focuses on developing competency and confidence above the level of their formal education while in a protected learning environment.
Program Objectives
The one year NTCC fellowship prepares the APP to be a well-rounded provider, leader and resource within the healthcare team. In addition to scheduled simulation labs, case presentations and team learning discussions, fellows experience real-time patient care as licensed APPs in various patient care units with a gradual ease into independence. Our program combines a highly detailed competency-based curriculum with hands-on learning in the critical care setting. Each fellow graduate is equipped with crucial experience in many specialty-specific rotations and procedures, as well as an established network of providers within other specialties.
Goals of the Fellowship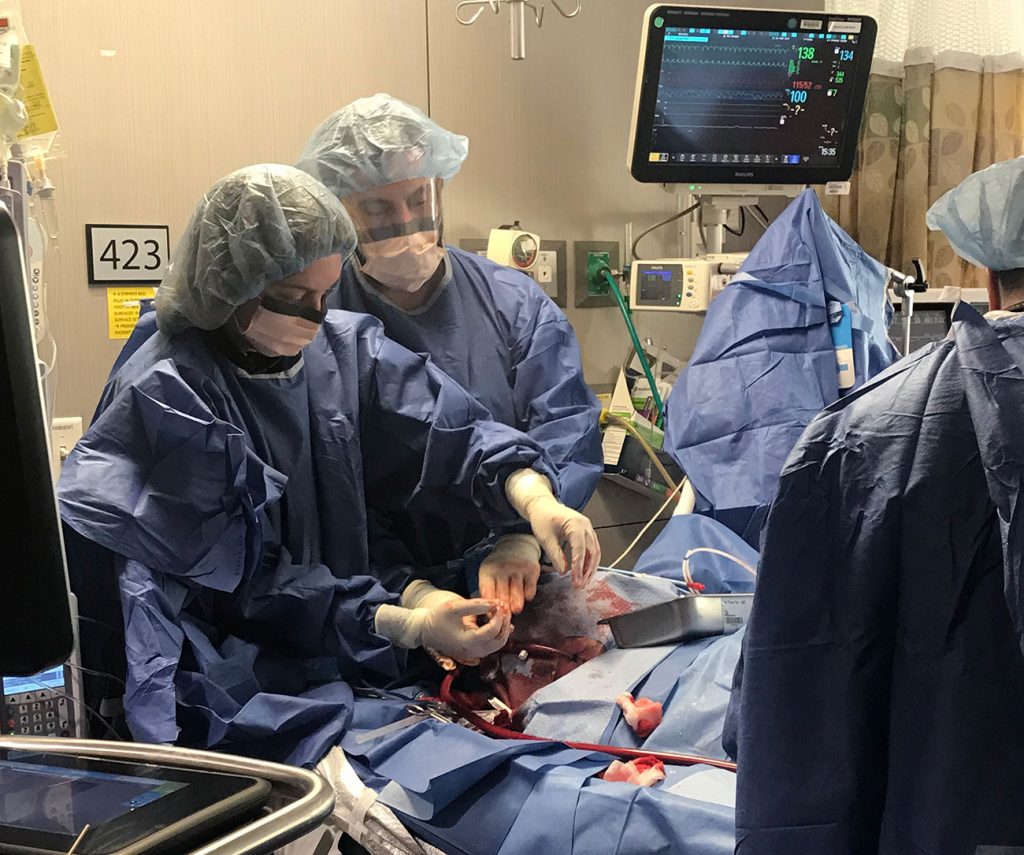 Empower the APP to practice intense critical thinking and plan of care development for each patient population
Encourage a platform to enable APPs to practice at the greatest extent of their licensure
Safe performance of specific procedural competencies
Expand the APP's knowledge of evidenced-based practice and medical knowledge
Develop basic research techniques and guidance through research projects
Education on guideline creation, process development, and quality improvement initiatives.
Development of professional, interpersonal, communication and resiliency skills to ensure a long successful career
Program Details
Length of Program: 12 months
Time Commitment: 60-80hrs/week
APP Fellow Cohort Size: 2 APP Fellows per session
Fellow required rotations include:
Cardiothoracic ICU
Transplant/Thoracic ICU
Surgical Trauma ICU
Skills workshop
Fellow elective rotations include:
Nephrology
Infectious Disease
Anesthesia
Acute Care Surgery
Cardiothoracic Surgery
The remaining time is spent on scholarly pursuits; these months tend to fall during the latter parts of the training period, allowing trainees to experience different aspects of critical care before making a decision about academic projects on which they would like to work.
Credentials Awarded
Certificate of completion
Procedural Skills Gained:
E-FAST & Point of Care Ultrasound capabilities
Intubations
Central Line placement
Arterial LIne Placement
Chest tube insertion/thoracentesis
Bronchoscopy
ECMO Cannulation/Wire Assistant
Assistant with Percutaneous Trachestomy/PEG placement
Benefits:
Competitive Fellowship salary
Health insurance coverage covered at 100%
Dental insurance coverage covered at 100%
Life insurance policy
Short Term Disability insurance coverage
Malpractice Insurance
2 weeks vacation/year
CME/Book stipend
Reimbursement for Board Certification/Licensure/DEA fees

Requirements:
Proof of Completion of an accredited nurse practitioner master's or doctoral program or physician assistant program prior to the start of the fellowship
Education Transcripts
BLS and ACLS card (must be American Heart Association, health care provider issued)
TX Licensure or proof of eligibility as ACNP, AG-ACNP, or PA
DEA Licensure
National Board Certification or proof of eligibility
Acceptable criminal background check

To Apply
Curriculum Vitae
Three reference forms (one from program faculty, one from MD, one from ICU preceptor)
One-page statement of interest in postgraduate fellowship training (including 5-10 year career goals)
Deadlines for submission:
Applications are accepted on a rolling basis. You will be considered for the next cohort as long as the application deadline has not passed.
Fall Cohort (anticipated start September)
Deadline for applications – April 30
Interviews held – May 1 through May 31
Spring Cohort (anticipated start March)
Deadline for applications – Oct 31
Interviews held – Nov 1 through Nov 30
Application through this website is the only way to be considered for the fellowship. Do not send applications to the email address below or any other addresses, as it will be deleted.
Please direct questions to ntxccfellowship@ntxcc.com. Allow 5-10 business days for response.